A Special Treat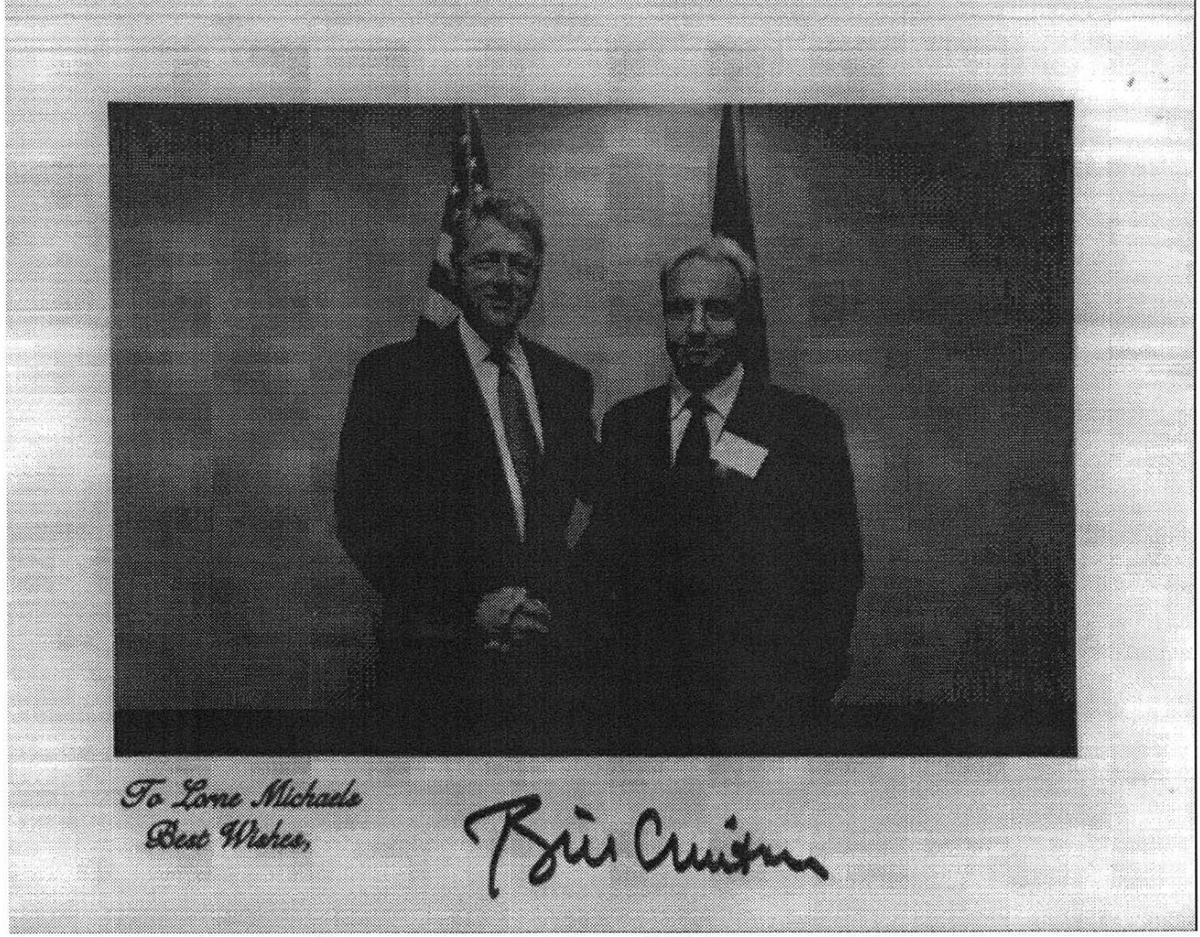 Humorism readers, I have a special treat for you today: a rare artifact from comedy's history and indeed American history, never before seen by the public eye. Fresh from the results of a FOIA request I sent to the William J. Clinton Presidential Library nine months ago, I present to you, drumroll please, Bill and Hillary Clinton's invitation to the Saturday Night Live 25th anniversary special taping on September 26th, 1999: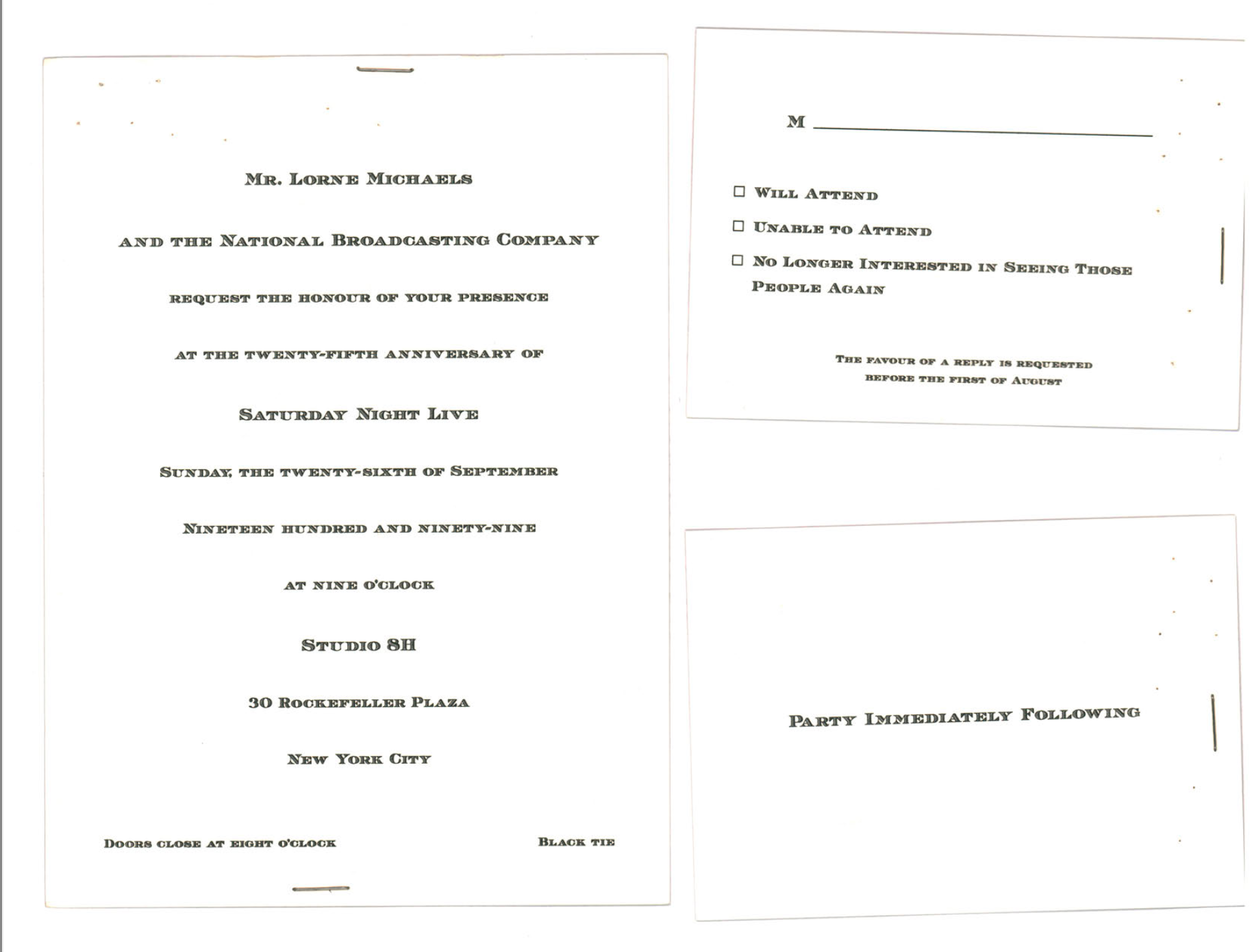 What a beauty. I'm particularly fond of the British spellings—or Canadian, I suppose—of "honor" and "favor," as though the event were some sort of royal affair. That's always been the most interesting thing about SNL, to me: the tension between its ostensibly anti-establishment ethos and the immense, king-making power it's built in Hollywood, vested primarily in one guy with a lifetime appointment who loves to hang out with celebrities and politicians. See, relatedly, the annual holiday card Clinton sent Michaels starting in 1996 (it's unclear when the photo was taken):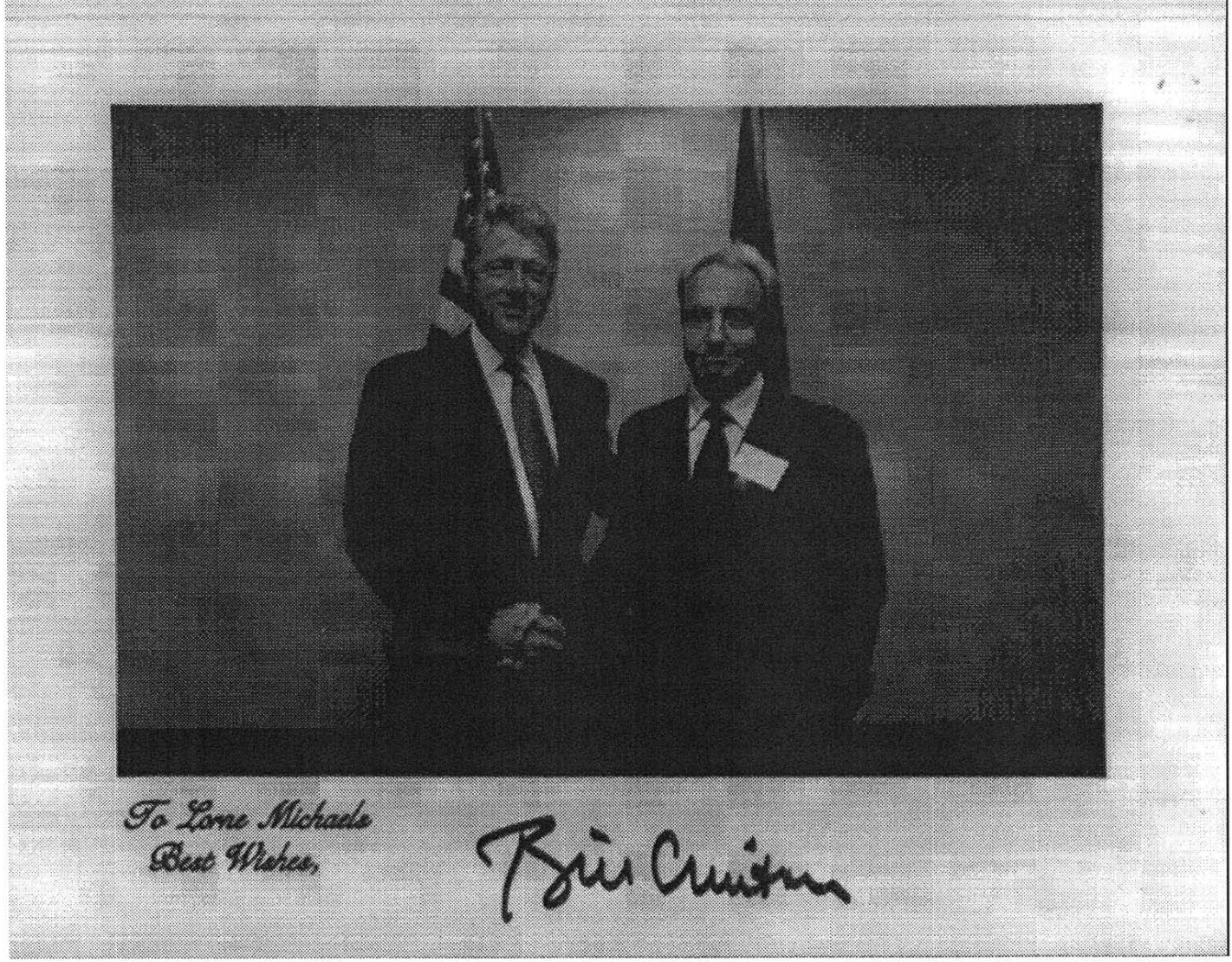 Unfortunately the former President and First Lady couldn't make the special, a star-studded affair featuring Al Green, the Beastie Boys, and a sketch where Mike Myers assures Michaels he's not the inspiration for Dr. Evil. Here's the form rejection Clinton's scheduling office sent on August 5, 1999: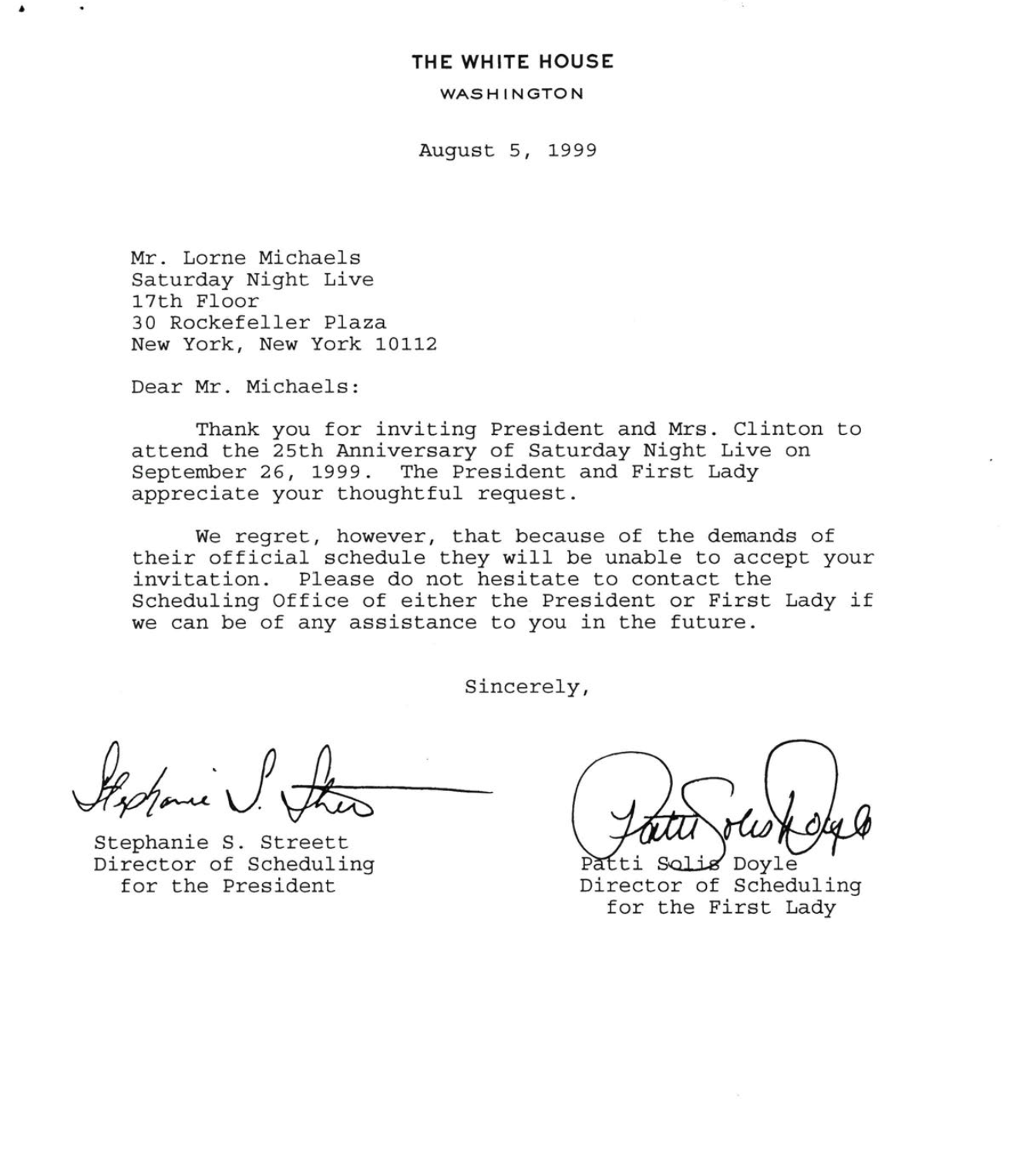 And just to round things out, here's Clinton's official schedule for the day of the celebration: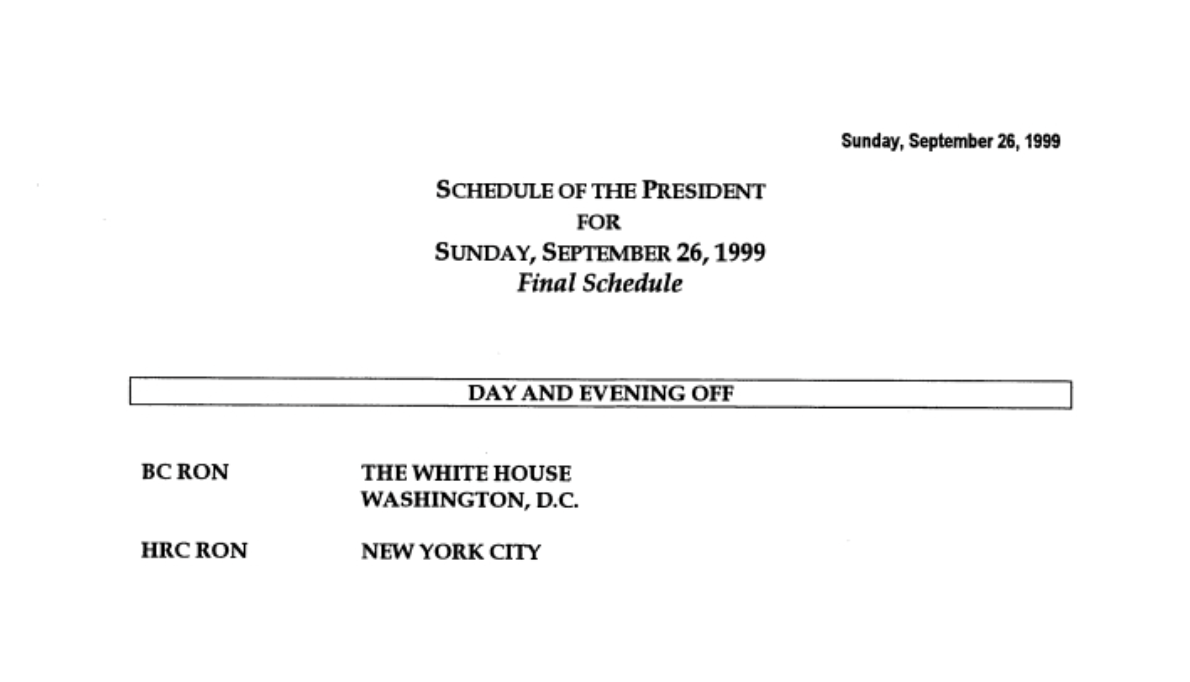 Will Bill and Hillary make the 50th anniversary special in two years or thereabouts, pending the AMPTP's willingness to come to the table with the WGA and SAG-AFTRA? Stay tuned to the Humorism newsletter for future developments.
Until next time,
Seth
PS: thank you to everyone who replied to yesterday's email. I'm making my way through the responses and will be in touch shortly.
Keep it going for your host!
Humorism is fully reader-supported.
Leave a tip