Stand Up NY Settles Labor Lawsuit for $115,000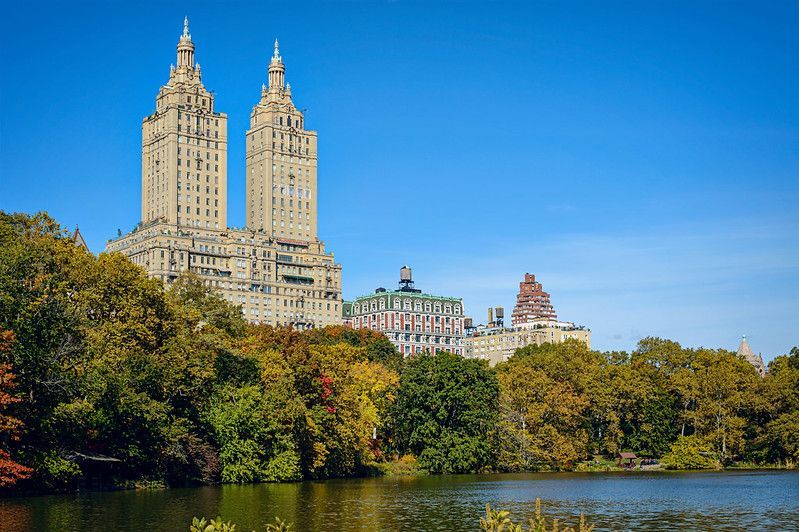 Manhattan comedy club Stand Up NY finalized a settlement last week with two former employees who sued the venue over alleged violations of state and federal labor law. Owners Dani Zoldan and Gabriel Waldman agreed to pay $115,000 to resolve the lawsuit, filed last year by Francisco Perez and Elisario Perez. Both plaintiffs had worked at Stand Up NY for many years in various service jobs, according to the suit: Francisco from 2012 until 2021 as a cleaner and a bus boy, Elisario from 2010 until 2021 (with a break during the first year of the pandemic) as a porter, a bus boy, and a waiter. Both speak Spanish as their primary language.
The lawsuit described a range of labor abuses, all of which Zoldan and Waldman denied. Francisco Perez alleged that for almost the entire duration of his employment, he was paid $480/week for 69 hours of work (49 cleaning, 20 bussing tables), well below state and federal minimum wage. He alleged that the club did not provide any overtime pay or spread-of-hours pay, a term referring to the extra hour of pay that New York service industry businesses are required to pay non-exempt workers for workdays that exceed ten hours. Elisario Perez alleged that for the majority of his employment, he was paid $9.50/hour for 35 hours/week of work, receiving a one-dollar raise to $10.50 at the end of 2017. (Starting in 2017, New York City's minimum wage for businesses with 11 or more employees was $11, rising to $13 in 2018 and $15 in 2019.) He also alleged that the club withheld almost $14,500 in income taxes from his pay without sending any of it to the IRS.
Stand Up NY denied that the plaintiffs worked the hours they claimed, according to court filings, and asserted that they "were at all times properly compensated for all hours worked, including any overtime hours." After a mediation session in which the club's representatives "credibly argued that given their financial situation, they would be unable to pay a significant settlement or judgment," they agreed to pay a sum of $115,000, which a judge approved last week. (An attorney for the plaintiffs did not respond to a request for comment; Zoldan declined to comment on the case.)
Where The Money Goes
Humorism readers may remember Stand Up NY and its co-owner Dani Zoldan, who bought the club with Waldman in 2008. During the first year of the pandemic, when New York's performance venues were shuttered longer than restaurants and other indoor gathering spaces, Zoldan made himself a leading voice in the movement to "legalize comedy." He framed this campaign in economic terms, arguing in a federal lawsuit against then-governor Andrew Cuomo that the state's policies were discriminatory against comedy venues like Stand Up NY, which had been forced to furlough all but one of its employees. "Comics need to make a living," he wrote on Twitter in February 2021, responding to a user with concerns about the return of live comedy and concerts. "An overwhelming majority of working comics want to get back to work and can barely pay their bills."
In roughly this same time period, Stand Up NY and Zoldan's other companies received more than $1.3 million in Covid relief funding through the Paycheck Protection Program and the Shuttered Venue Operating Grant program. As I wrote in 2021, these funds were noteworthy for what they revealed about the club's finances. Specifically, the PPP loans granted to three side businesses—of which Zoldan appeared to be the sole employee—suggested that his income from them in 2019 was at least $269,152. The PPP loan granted to Stand Up NY, meanwhile, suggested that its 2019 payroll was only a little bit more: $275,577.60. In other words, Zoldan made almost as much from those three companies—which, as I wrote at the time, don't seem to do very much—as Stand Up NY's entire 14-person staff made in the same year. These numbers are especially interesting in light of the $250,000 loan Stand Up NY took from American Express in 2018, a loan on which it would eventually default.
We now know that as Zoldan was apparently making more than a quarter of a million bucks from Stand Up NY's side businesses, he was allegedly underpaying and illegally withholding funds from his service staff. But here's the thing: this was not the first wage theft lawsuit against Stand Up NY. Two former cocktail servers sued the club in 2016, alleging that it had a policy of not paying waitstaff in hourly wages, instead paying them illegally out of customers' tips. According to their complaint, the club took a 20-30% cut of the tip pool, and the manager on duty took two percent, before waitstaff were allowed to split what remained. If a guest dined and dashed, their bill was illegally deducted from the pool. Like Francisco and Elisario Perez, the plaintiffs alleged that the club did not pay spread-of-hours pay. Stand Up NY denied all the allegations and settled the case for $50,000.

Something strange is going on at Stand Up NY. If all of the above weren't enough, last year the club, with Zoldan as guarantor, received a $40,000 cash advance from a business financing company called The LCF Group in exchange for $58,800 in future earnings. As with the AmEx loan, the club eventually stopped making payments, and in January The LCF Group received a judgment of $25,876 against Zoldan, Stand Up NY, and a long list of his other businesses. Meanwhile Zoldan's landlord initiated eviction proceedings against him and his wife last November, alleging that they stayed in their apartment after their month-to-month tenancy expired. They reached a settlement in April, agreeing to an increased rent of $9,800/month.
To put this a little differently: a number of signs suggest that Zoldan has made good money running Stand Up NY. Which is interesting context for the club's apparent habit of underpaying employees and failing to pay debts.
Comedy Is More than Comedians
There are a few important reminders here, perhaps the most important of which is that the comedy industry is much more than the people who do comedy. In addition to comedians, producers, venue owners, bookers, managers and other middlemen, the industry includes a vast workforce of service workers, many of whom are in much more precarious positions than the artists whose jobs they make possible. (That's why the pre-vaccine push to reopen comedy clubs was so dreadfully misguided, putting at risk the lives of restaurant workers who were already suffering some of the pandemic's highest mortality rates.) If and when comedians organize in the pursuit of more equitable workplaces—something they have not done in the industry's capitals for almost 20 years—they would be wise to demand the same for their colleagues in the front- and back-of-house. Chronically underfunded labor authorities do not have the means to investigate and punish even repeated offenders, and the onus cannot rest on workers to sue for a fraction of what they're owed after years of exploitation.
Comedians have the power to make a meaningful difference; they should use it. When venue owners cry poverty, as they will, they should be treated with the same skepticism that comedians have lately reserved for health officials, vaccines, and the victims of sexual assault.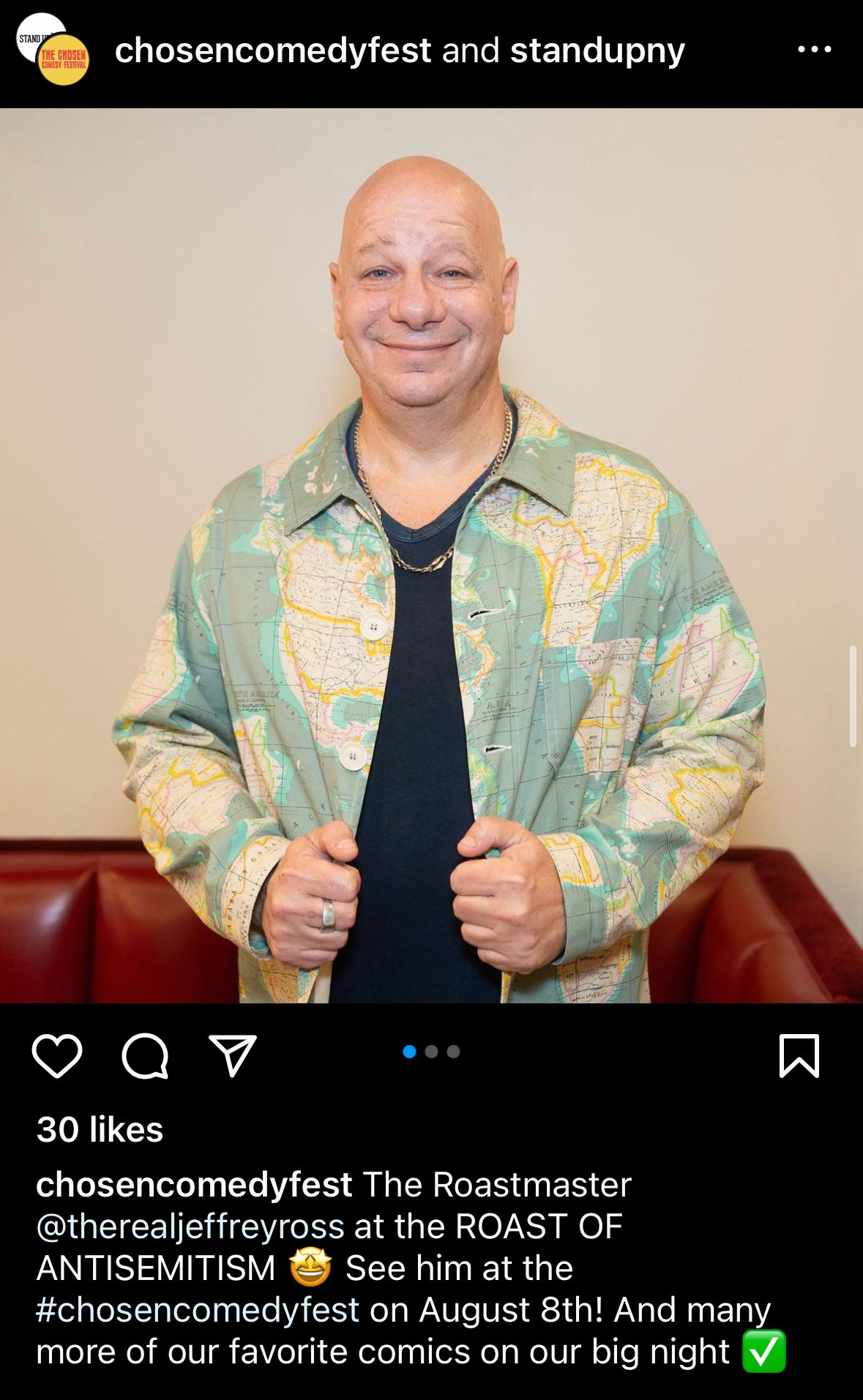 And that's the other problem. There is a long history in comedy of venue owners blurring traditional boundaries between worker and boss, ingratiating themselves into the social fabric of what we colloquially understand as the "comedy community." Comedy Store owner Mitzi Shore famously partied and slept with comedians while refusing to pay them and skimming the club's receipts. Over at the Improv, Budd Friedman admitted to sleeping with performers in exchange for stage time he also didn't pay for. By turning professional relationships into social ones, they hobbled efforts to organize a workforce full of comedians who felt a personal affinity towards the people actively stealing from them. (Mike Binder, a favorite of Shore who crossed the picket line during the 1979 Comedy Store strike, directed the hagiographic documentary about the club that aired on Showtime a few years ago.)
You can see glimpses of the same dynamic in the successful 2004 effort to raise spot pay in New York City, whose co-organizer Russ Meneve wrote with impressive dissonance to his peers: "I want to say categorically, the club owners are not to blame. History has shown that in every situation similar to this the owners will try to raise profits to the disadvantage of the service-providing group, until the group demands a change. It is inherent in the situation." There has been no comparable effort since.
It's an interesting business. The rent-seekers running it can only openly commit white-collar crime and still be regarded as icons, pioneers, heroes and friends to comics. If comedy workers wish to change this for the better, they might have to accept that their true comrades are not the people giving them stage time but the people sweeping the stage.
---
What Else?
A few things I enjoyed this week:
-Tim Heidecker interviewed by Marisa Clogher;
-Fran Hoepfner on Asteroid City;
-B.D. McClay on what we do with art by bad people;
-Mariah Kreutter's story "Have You Heard This One Before" in The Drift.
---
Thank you for reading! I don't tweet anymore, which is great for my brain but not for my business. If you enjoyed this newsletter, please consider sharing it on the social media platform of your choosing.
Last thing: If you can, please support workers affected by the WGA and SAG-AFTRA strikes by donating to the Entertainment Community Fund:
---
Keep it going for your host!
Humorism is fully reader-supported.
Leave a tip